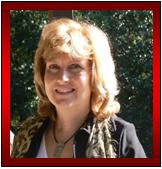 Program Director
Professor Nancy Pachana
School of Psychology
Dr. Nancy A. Pachana is a clinical psychologist and neuropsychologist and Professor at the School of Psychology at the University of Queensland, Brisbane, Australia. Dr Pachana is the immediate past national chair of the Australian Psychological Society's Psychology and Ageing Interest Group. She is a member of the Australian Psychological Society's College of Clinical Psychologists and Queensland State Chair of the College of Clinical Neuropsychologists, as well as a faculty affiliate of the Royal Australian & New Zealand College of Psychiatrists - Faculty of Psychiatry of Old Age.
Dr Pachana is a fellow of both the Academy of Social Sciences in Australia, and the Australian Psychological Society (APS). She was awarded the APS Clinical College's inaugural Alastair Heron Prize for Research in Dementia in 2006.
An experienced geriatric clinical psychologist and neuropsychologist, Dr. Pachana's research expertise and interests include the clinical assessment of cognitive decline in older adults, measurement and treatment of anxiety and mood disorders in later life, functional assessment in later life, interventions with older populations, and general health and well-being in later life. Her clinical expertise includes neuropsychological assessment across diverse settings, and clinical interventions in long-term care settings, outpatient settings and specialist clinical services (e.g. mental health in Parkinson's disease, competency assessment, evaluation of driving in dementia). She has also published on training in clinical psychology broadly, and specifically professional training to work with older populations.
Dr Pachana has a sustained track record of significant research efforts within the University of Queensland and Australia, as well as across institutions and internationally (external grant funding in excess of $AU12 million). For example, she was a co-PI on an Australian Ageing Productively Program Grant for $AU2.2 million, examining predictors of healthy ageing in the Australian Longitudinal Study on Women's Health (ALSWH) and the Perth Health in Men Study. She an investigator on ALSWH, a longitudinal population-based survey which is examining the health of over 40,000 Australian women over a 20 year period. It provides an evidence base to the Australian Department of Health and Ageing for the development and evaluation of policy and practice in many areas of service delivery that affect women, and is the largest study of its kind ever conducted in Australia. She is a CI on the HABITAT (How Areas in Brisbane Influence healTh And activity) longitudinal study, with an $AU1.2 million NH&MRC 5 year project grant.
An on-going area of collaboration on late-life anxiety with A/Prof Gerard Byrne (Psychiatry, UQ) has resulted in the development and publication of an instrument, the Geriatric Anxiety Inventory (GAI), successfully used in a variety of populations (including nursing home residents, patients with Parkinson's disease). The GAI has been translated into over two dozen languages (including Portuguese, Dutch, Swedish, Spanish, German, Japanese and Turkish) and we have established collaborative links with several psychiatry/psychology research groups in Europe, Asia and North and South America.
An international perspective is an important component of Dr Pachana's research and clinical focus. She has been responsible for hosting a number of eminent international scholars to travel to Australia (e.g. Professor Bob Knight (the Merle H. Bensinger Professor of Gerontology, Psychology, and Counseling Psychology at the Andrus Gerontology Center, University of Southern California); Associate Professor Candace Konnert (University of Calgary, Canada)), Professor Sara Qualls (University of Colorado at Colorado Springs) and Professor Bob Hill (an expert in positive ageing at the University of Utah). In turn she has close collaborative relationships with a number of prominent international geropsychology scholars, including Professors Larry Thompson and Dolores Gallagher-Thompson (Stanford University, USA); Professor Horácio Firmino (Coimbra University Hospitals, Portugal) and Constanca Paul (Porto University, Porto); and Professor Andres Losada (University of Edinburgh)).
Another important area of work is in teaching, training and policy issues in clinical geropsychology, and liaising with other disciplines, most notably psychiatry. Dr Pachana rewrote the Australian Psychological Society guidelines on clinical curriculum content so as to encompass ageing topics and best practice. She led an initiative to develop and publish national guidelines on ethical standards of working professionally with older adults (Pachana, N.A., Helmes, E. & Koder, D. (2006) Guidelines for the provision of psychological services for older adults. Australian Psychologist, 41, 15-22). She organized the first Psychology of Ageing national conference in Australia (opened by Julie Bishop, then Federal Minister for Ageing at the time), which brought together researchers from the UK, Canada, the US and Australia. A second conference was successfully held in 2007, this time involving psychiatry colleagues (Professor John Snowden and A/Professor Gerard Byrne). This has resulted in a joint conference with the RANZ Faculty of Old Age Psychiatry and the APS Psychology and Ageing interest group planned for November, 2009.
Dr Pachana has made outstanding contributions to teaching and learning in the undergraduate program, postgraduate supervision and leadership in the School of Psychology. She has undertaken significant leadership roles relating to teaching and program development in the School of Psychology, including managing the introduction of an integrated suite of professional doctorates in clinical psychology, one of which offers a specialised geropsychology track, the only one of its kind in Australia. Nancy Pachana's personal passion has been to raise the profile of the study of mental health among older adults through the undergraduate and postgraduate curricula in psychology, and also more broadly with health professionals and the public throughout Australia. In her role as Director of Clinical Psychology Training Programs in the School, she has been extremely proactive in developing and supporting student exchange agreements with leading institutions abroad, and has been involved in such international student initiatives as the US's National Science Foundation international student scholar program. She has won numerous university and national teaching awards. She is a skilled mentor and supervisor; over 75% of her supervised students go on to publish their research, win competitive grants for their research, and/or present their research at national and international conferences.
Dr. Pachana was trained at the Palo Alto VAMC's Older Adult Center, and at the UCLA Neuropsychiatric Institute in Los Angeles, and has been teaching and conducting research in the field of geropsychology for over 20 years. She has been invited to present workshops or symposia on ageing issues both nationally and internationally, and has over 200 peer-reviewed publications in the field, including 25 book chapters and six edited and authored or co-authored books. She is currently on the editorial board of the Journals of Gerontology: Psychological Science, part of the journals of the Gerontological Society of America, and is first editor on the Oxford Handbook of Clinical Geropsychology: International Perspectives (2014). She is a member of the World Health Organisation Consultation Group on the Classification of Mental and Behavioural Disorders in Older Adults, which reports to the International Advisory Group for the Revision of ICD-10 Mental and Behavioural Disorders. From 2009-2011 Pachana was the only international member of the American Psychological Association Task Force on Dementia Assessment Guidelines, which serve as the US national guidelines for assessment of dementia and related conditions for the next 10 years. In 2006 Pachana led a team publishing guidelines for the provision of psychological services for older adults, adopted as part of the Australian Psychological Society national ethical codes of practice for psychologists in Australia. She has co-authored several major reports to government from the Australian Longitudinal Study on Women's Health, most recently on ageing.